Mommy's on the road...
This is Pam's new blog where she will be sharing about her fabulous children, her wonderful husband, her awesome God, and her new bad habit...knitting.
~Hugs to you, Pammi! Keep on knittin'!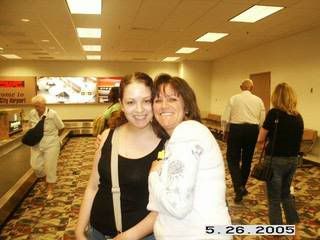 Me (Mommy Pam) and my niece Katy as I arrived in Michigan where my sister-in-love,
Susie
, is helping me to create this new blog and teaching me to knit!